Photos, note cards, canvas prints, post cards, posters with original photos from nature, the sea, the beach, cars, mountains, whatever strikes me as beautiful or unique! I love the world & all I see.
Welcome To ThroughMyEyes's Shop
The World and All It's Wonder as Seen Through My Eyes
Welcome to my world, or as I see it! I love to see the wonders of nature, and even some still life! Here is a collection of photo's that I particularly LOVE and want to share them with you.

I will be offering these photos on a canvas also. Also larger prints, and poster sized! Note cards, and other items will be offered as I get everything set up, so keep checking back!!

ThroughMyEyes is currently on vacation.

We are spending time with family for the holiday.

Would you like to know when ThroughMyEyes returns? Yes, please email me

.

You will only be notified once.
Seller Info
Feedback:

Member:

since Aug 4th, 2011

Location:
Shop Navigation
Shop Summary
0 Items For Sale

See Who's Been Here: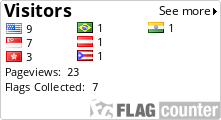 Help people find us......Plus One Us!!